Sale!
Disposable Food Prep Gloves Plastic Food Safe Disposable Gloves
$8.00 – $14.00
One Size Fits Most
Size:11.2 inches*9.8 inches . Suitable for everyone's size. Including the palms of adults and children.
Color :transparent. Gloves.25*28.5(cm),Thick Poly PE.Gloves thicker, bacterial isolation, environmentally friendly and recyclable.
Suitable for: kitchen food handling,Cooking,cleaning, hairdressing, party dining, car washing and so on.
Super quantity: 500 PCS!5 packages, 100 pack. 1000 PCS!10 packages, 100 pack.
Environmental PE material, non-toxic, hygienic. No rubber, no odor.each:0.7g/1Pcs
For wholesale quantities, get in touch.
Description
Polyethylene Work Gloves for Cooking,Cleaning,Food Handling,Powder & Latex Free One Size Fits Most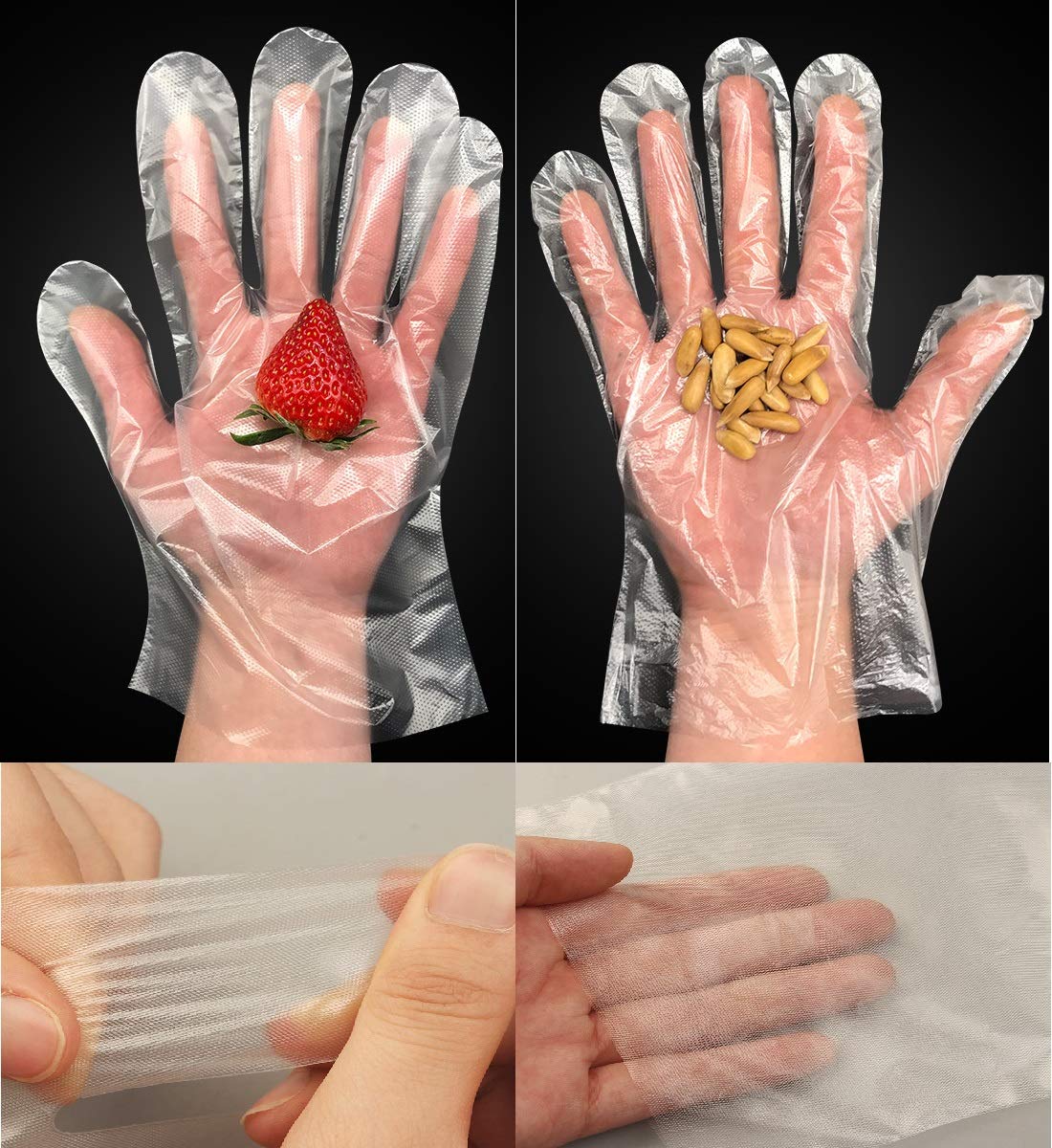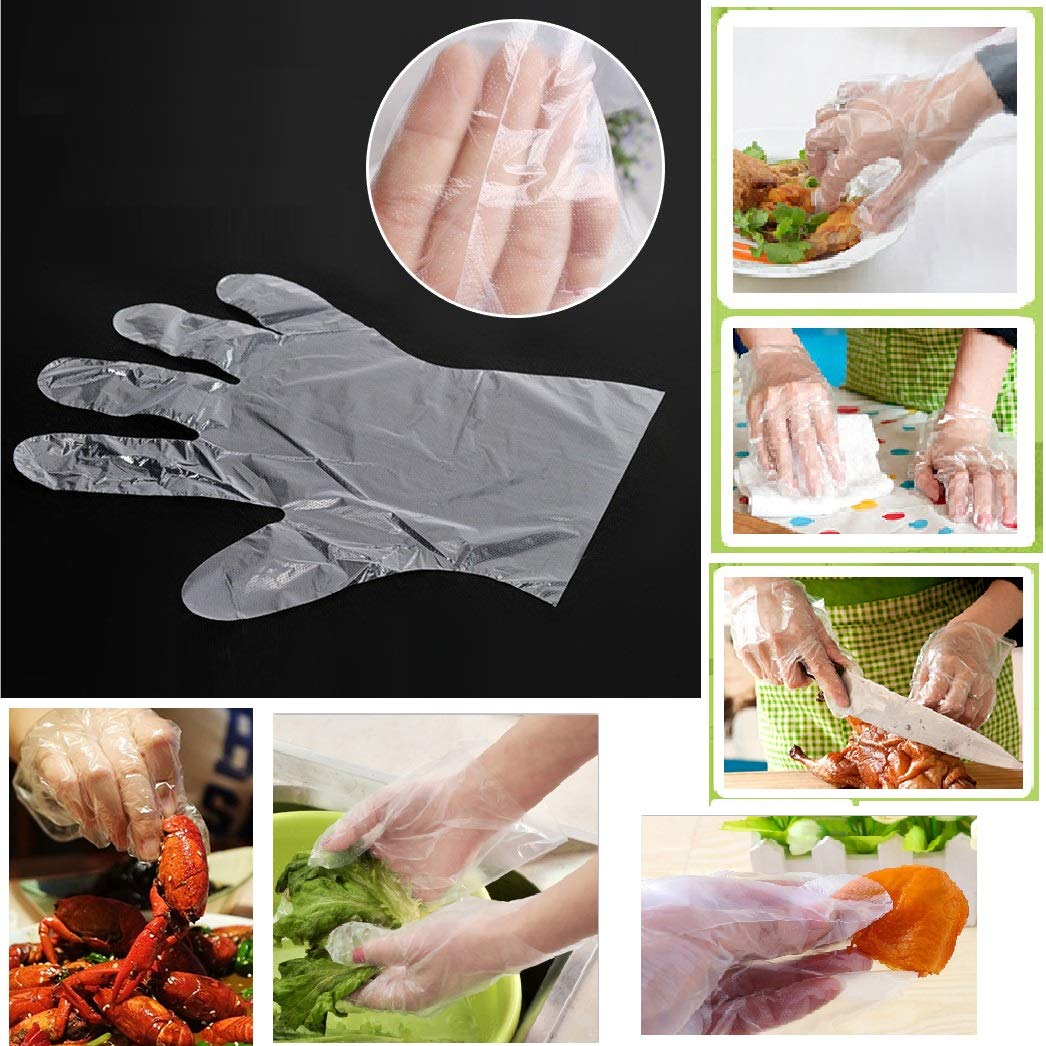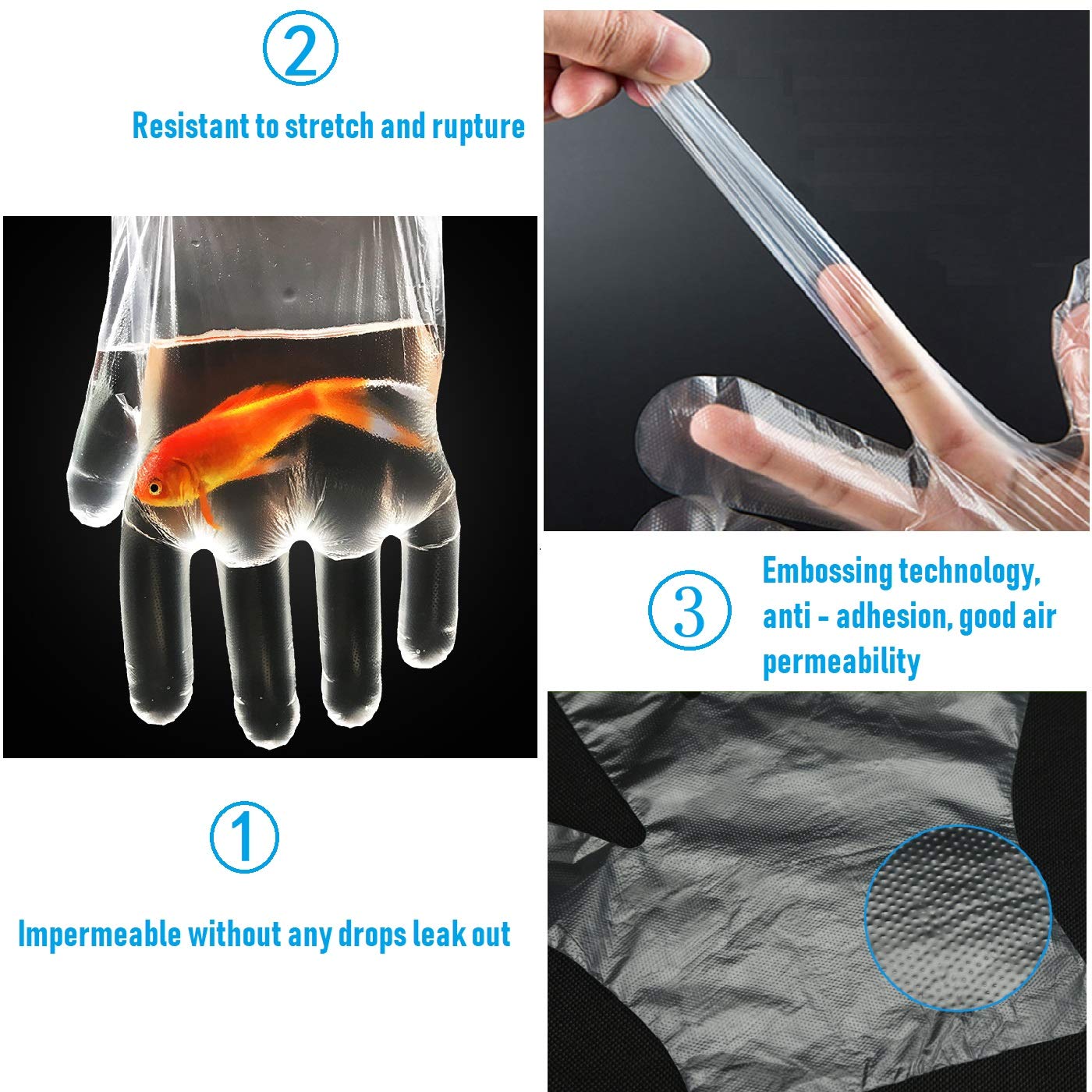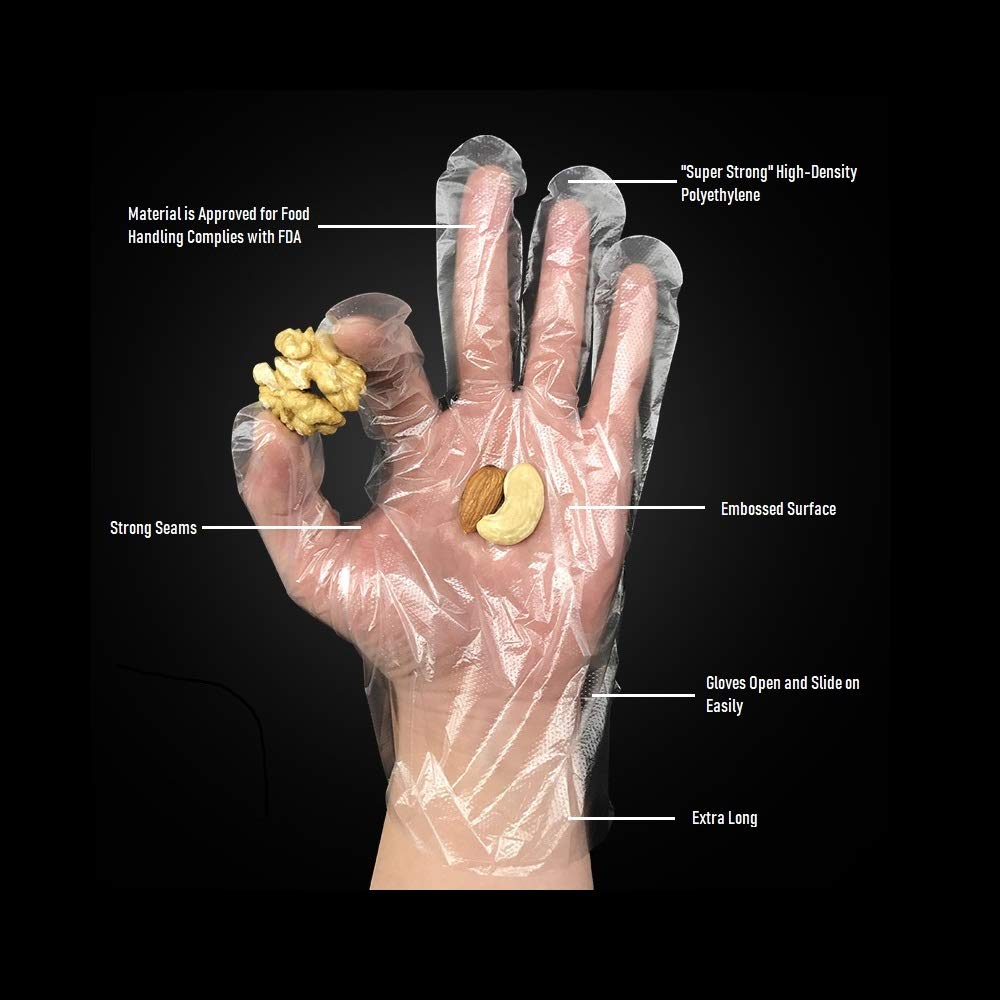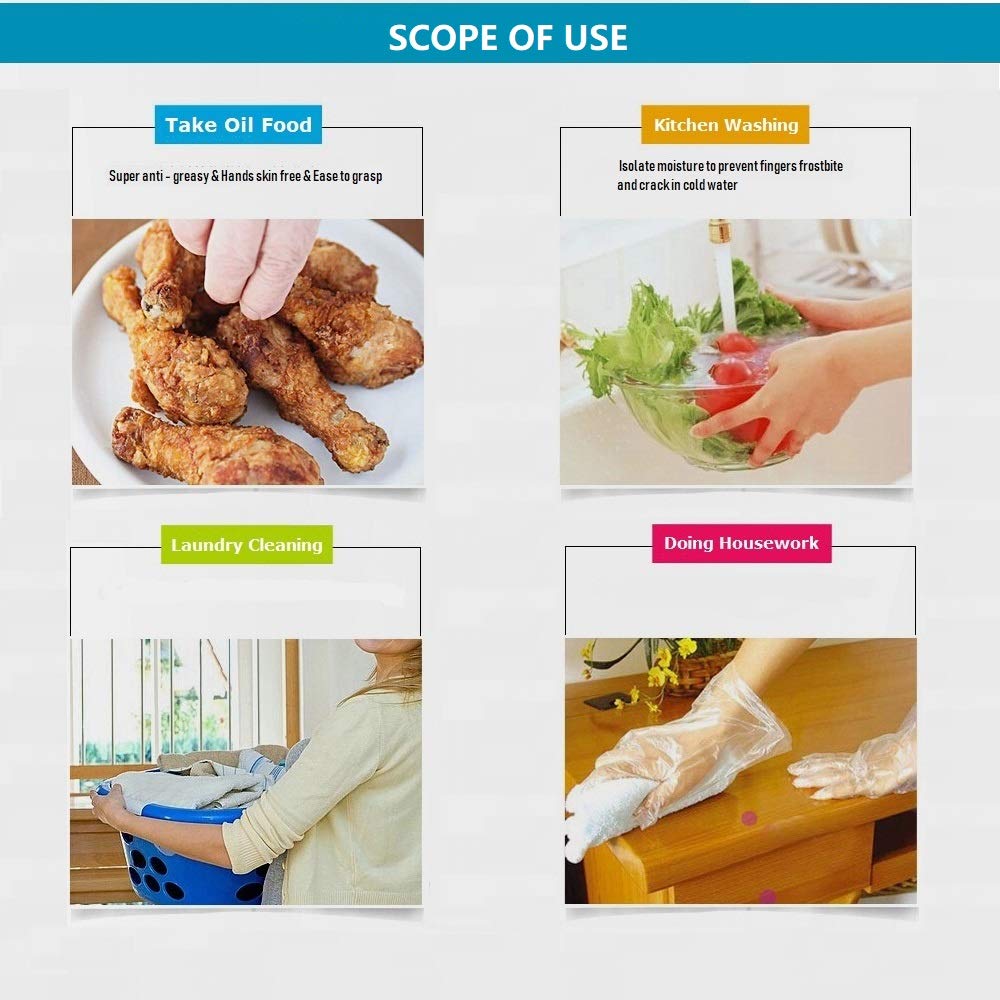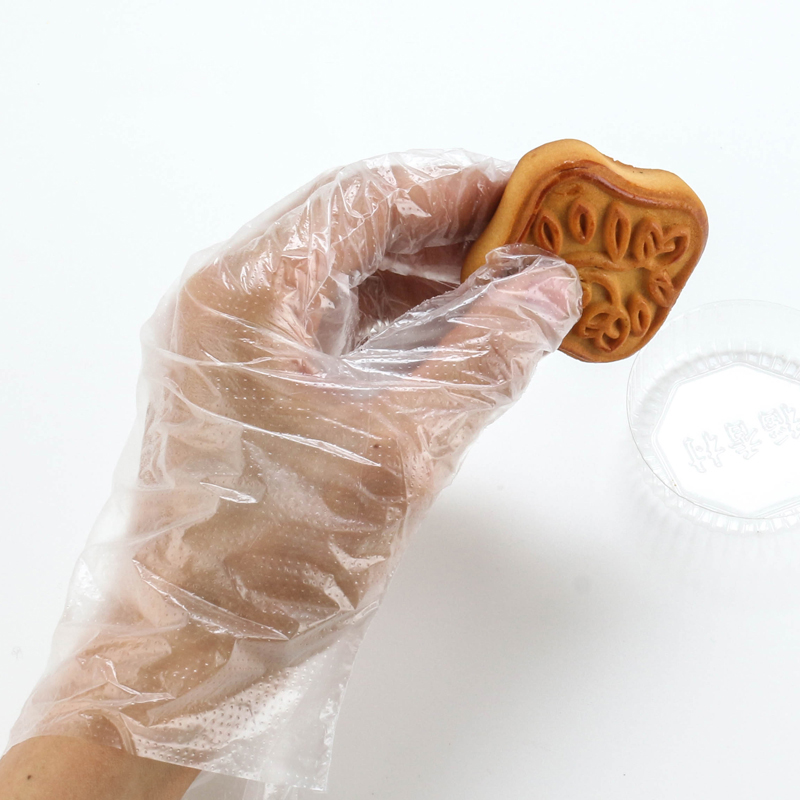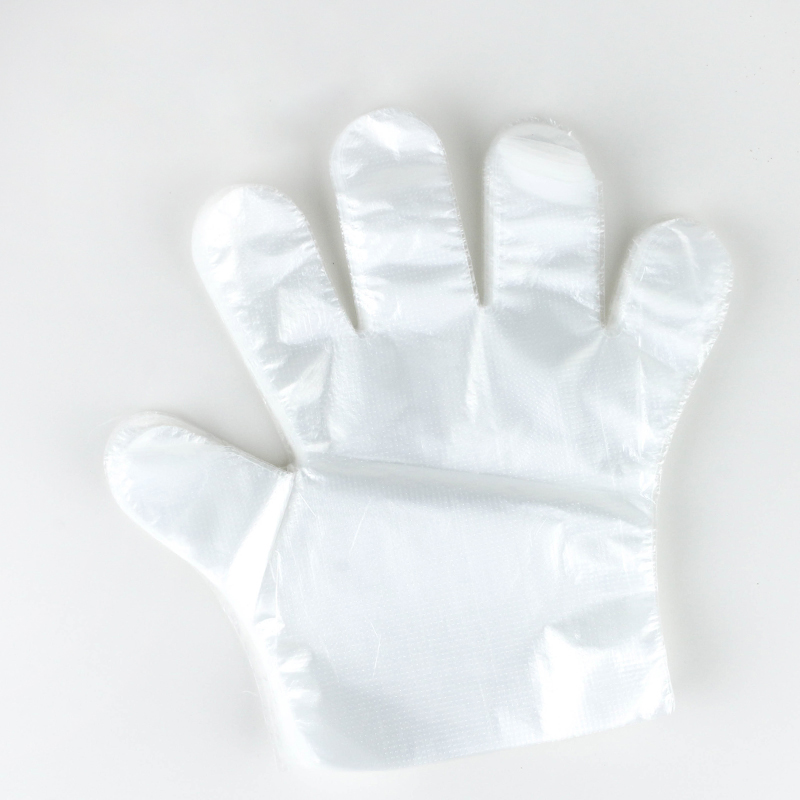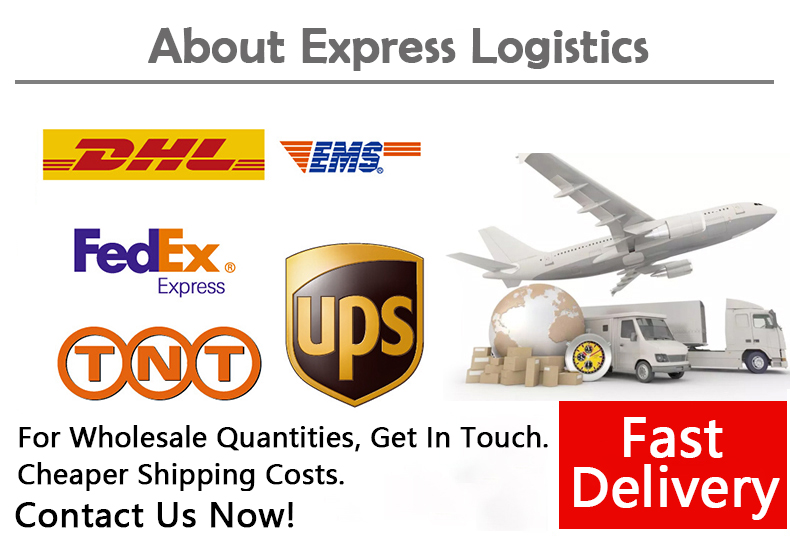 Additional information
| | |
| --- | --- |
| Weight | N/A |
| Dimensions | N/A |
| Pieces | 500 Pieces, 1000 Pieces |
It works great. Used to marinate meat. The glove fit fine with a small and medium hands. In my personal opinion. It's strong, sturdy. I would say it's better than the one I purchased from Walmart.
My family likes to attend various food festivals during the warm months of the year. Almost all of them involve eating well sauced items like chicken wings and ribs. We usually use latex surgical gloves but those are a little difficult to get on and off and can be expensive. I think they a great option plus you get about 250 pairs which should last a while.
It says one size fits most, that's pretty accurate, the first picture is my hand, at work I usually wear a small or medium so this is more like a large for most people. The second picture is my husband, he has very large hands, he wears a size 22 ring if that tells you anything! It took some wiggling but he got it on. It has a lot of gloves in the package so it will last me quite a while. If you have an average size hand you should have no problems using these gloves and if you are handling food it's very necessary for safety.
I use it to prepare my sandwiches to take to work. One size fits all. They tend to slip sometimes because it's not latex, but not much of an issue. It's quick, easy and disposable. It's fairly cheap for the 500 plastic gloves. Also, I use it for other things like light cleaning. The only downside is that they come in plastic bags instead of boxes so you can't take them out easily.