Sale!
Red Plastic Bags Vest Polybag Fruit Vegetable Shopping Bag Take Out Bags
$4.60 – $225.90
Ideal for greengrocers, butchers, market stalls .
used in every type of shop.
Material:High Density Polyethylene, non-toxic, no smell, safty.
Sealed base and strong
Gusseted sides
Lightweight and easy to store
Robust Handles
For wholesale quantities, get in touch.
Description
About our plastic vest bags
Classic red vest carrier bags often referred to as 'supermarket-style bags', they are a popular carrier for mini-markets, green grocers, butchers and takeaway food restaurants.
If you are after a slightly thicker bag then you need a higher micron, this is represented in the size of the product as 'mu', the highest micron bag we currently stock in red is a super strong 22micron, this bag won't let you down!
Quality
White vest bags are made from high density lightweight polythene, making them strong and suitable for general retail. These bags are available in thicknesses from Two thicknesses, the higher the micron the thicker the plastic. For heavier items we suggest the highest micron bag.
If you need a stronger bag see our full range here carrier bags.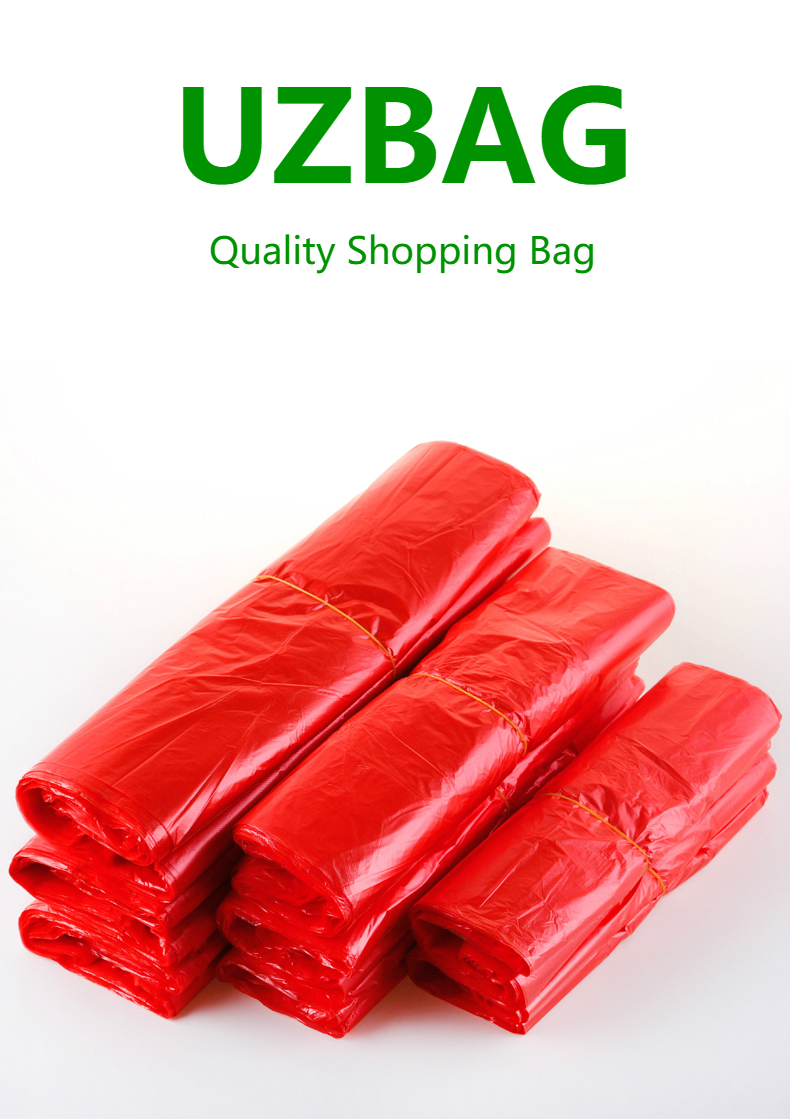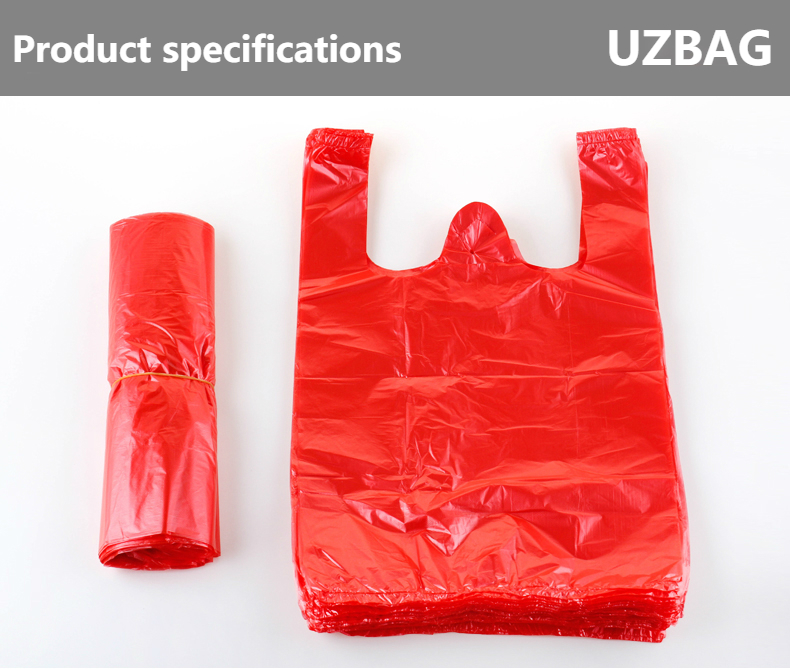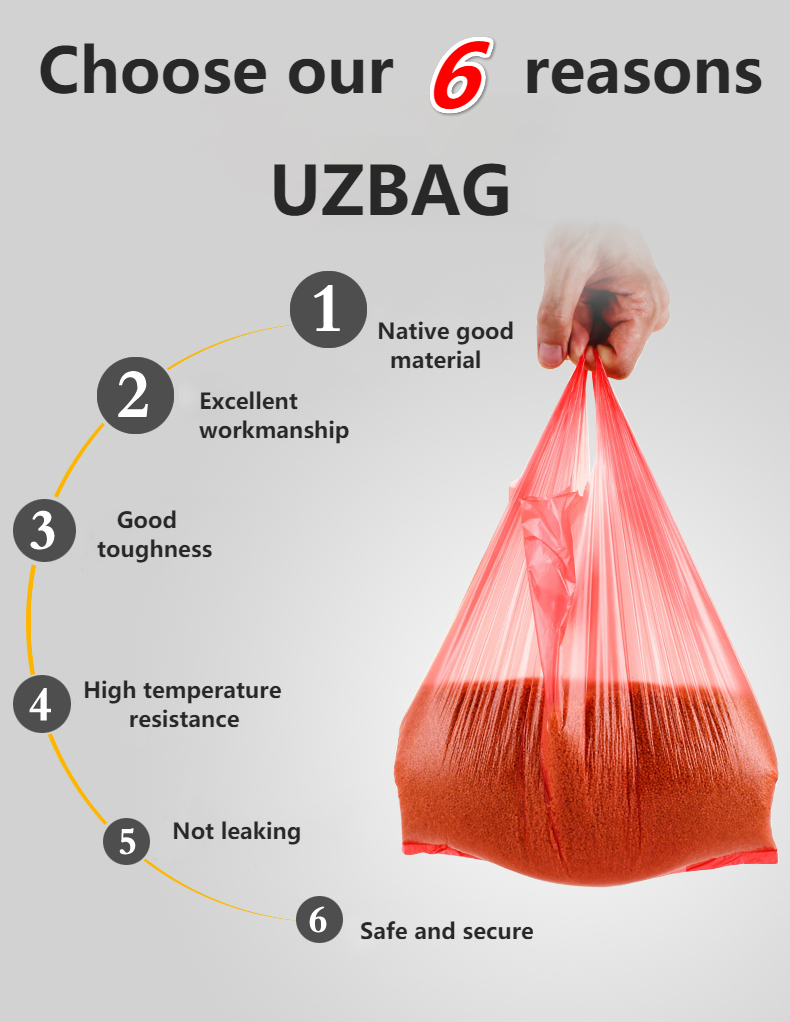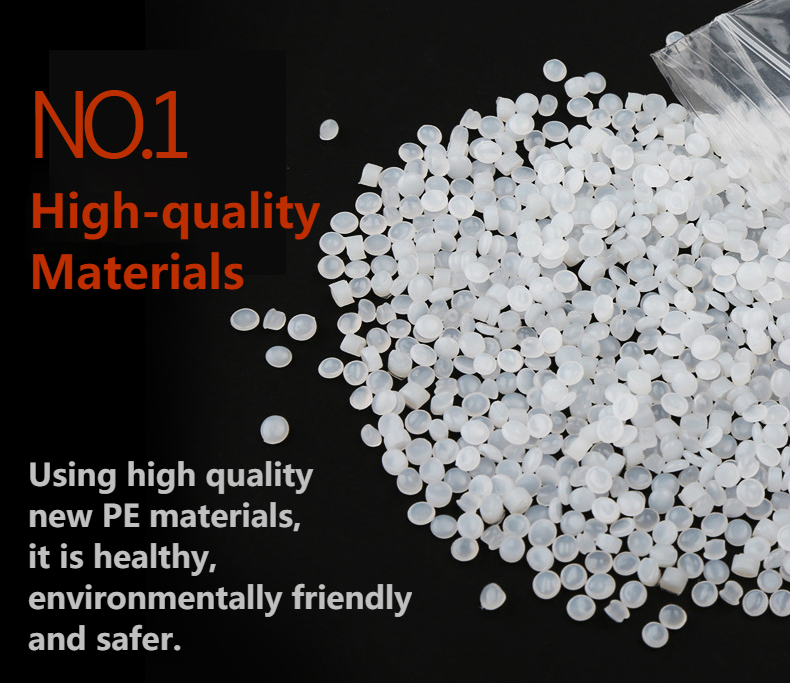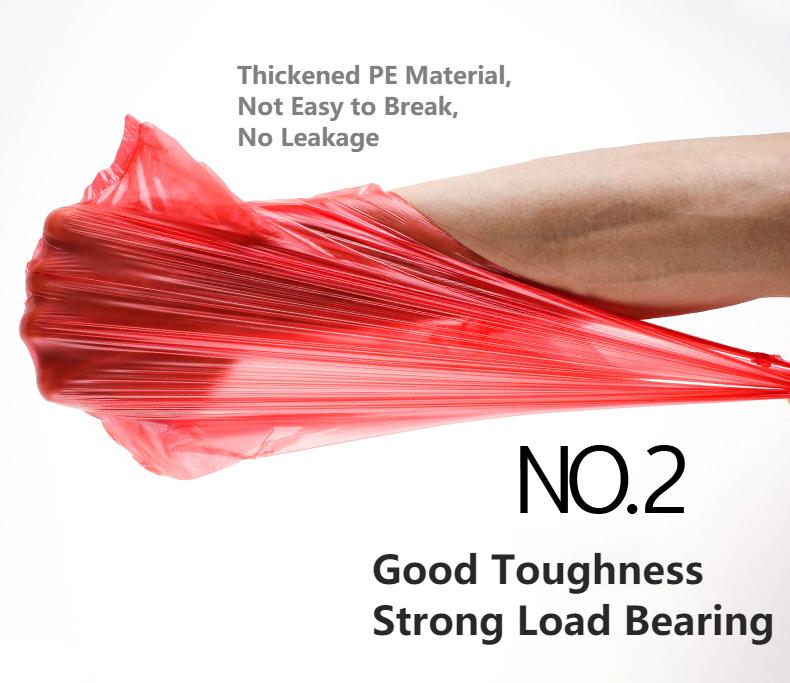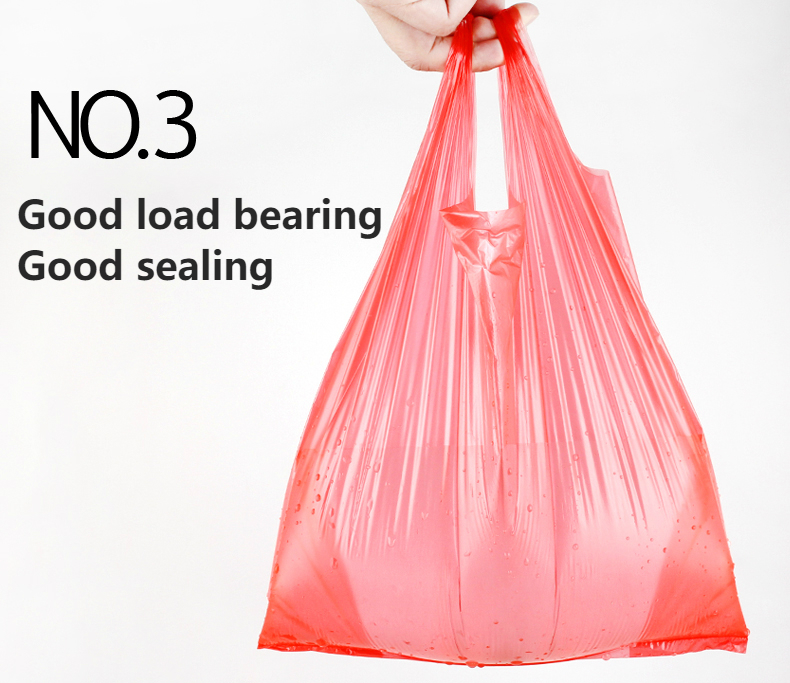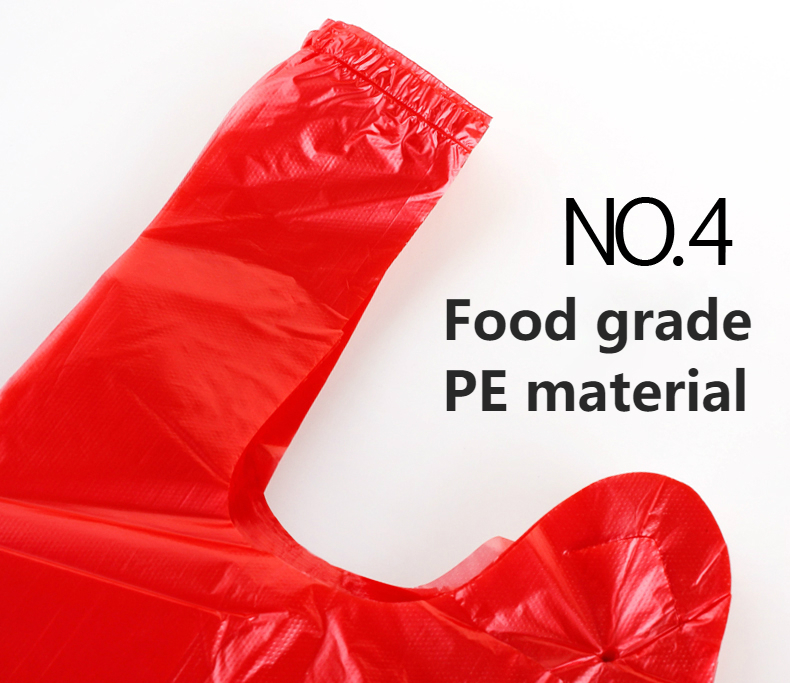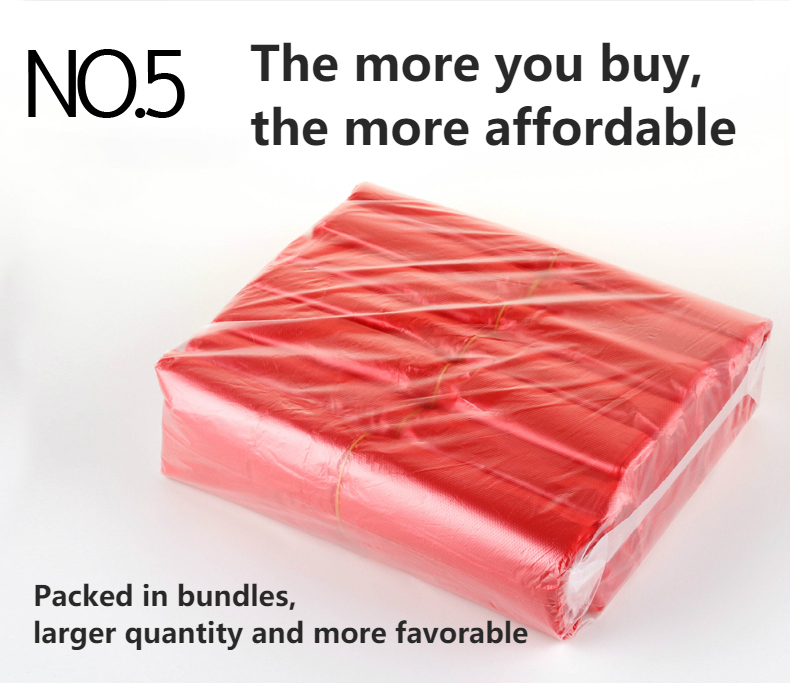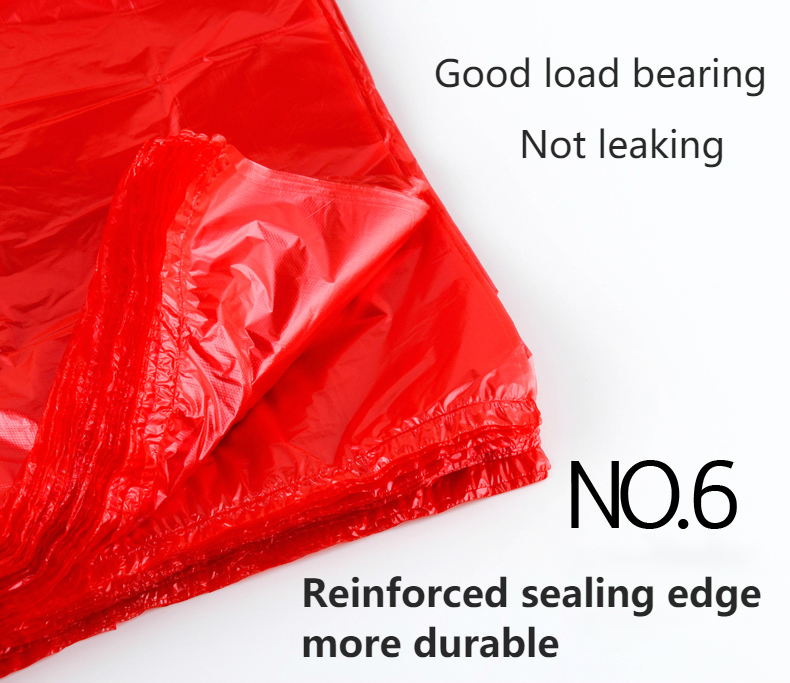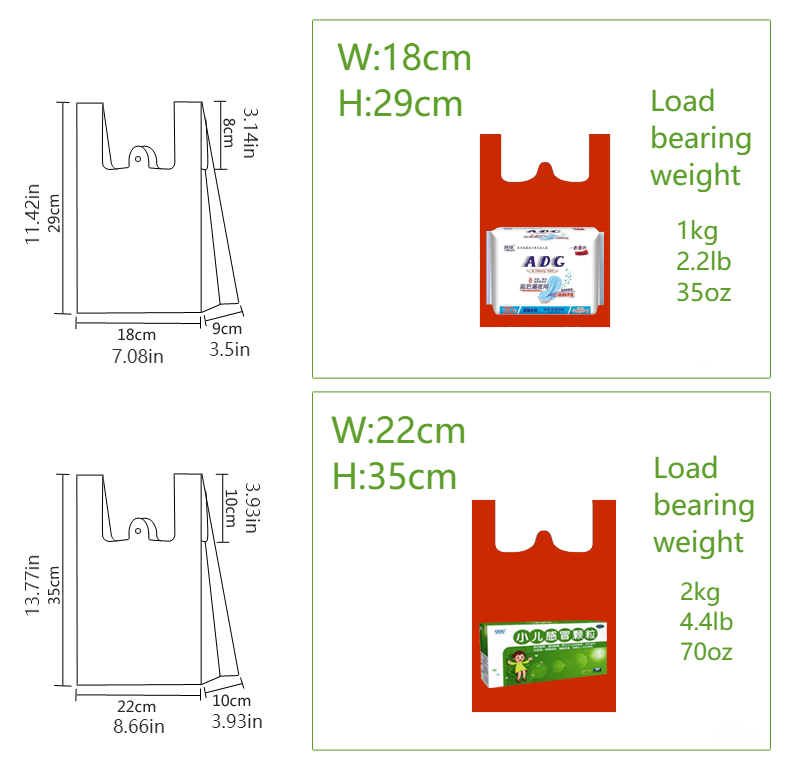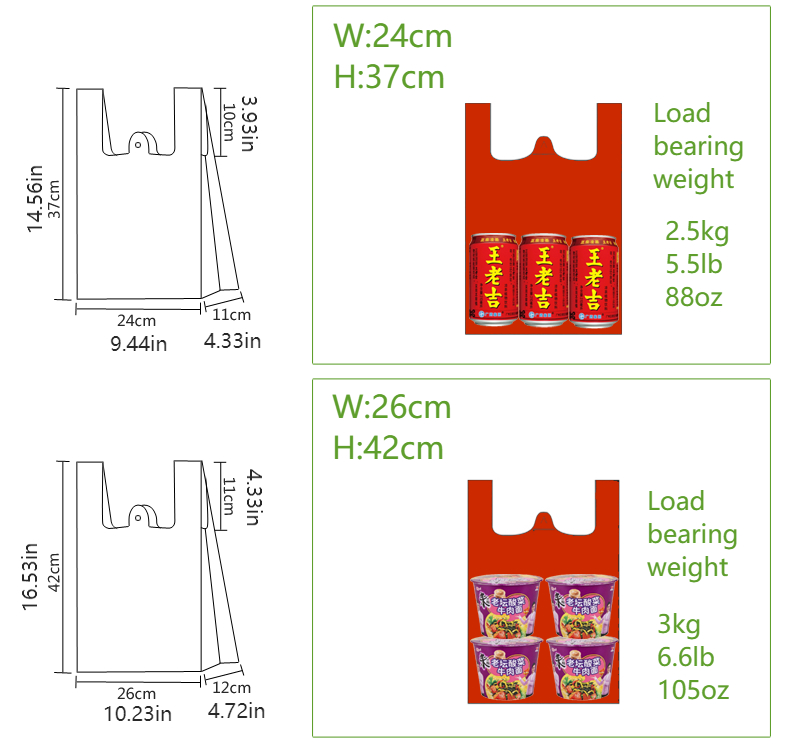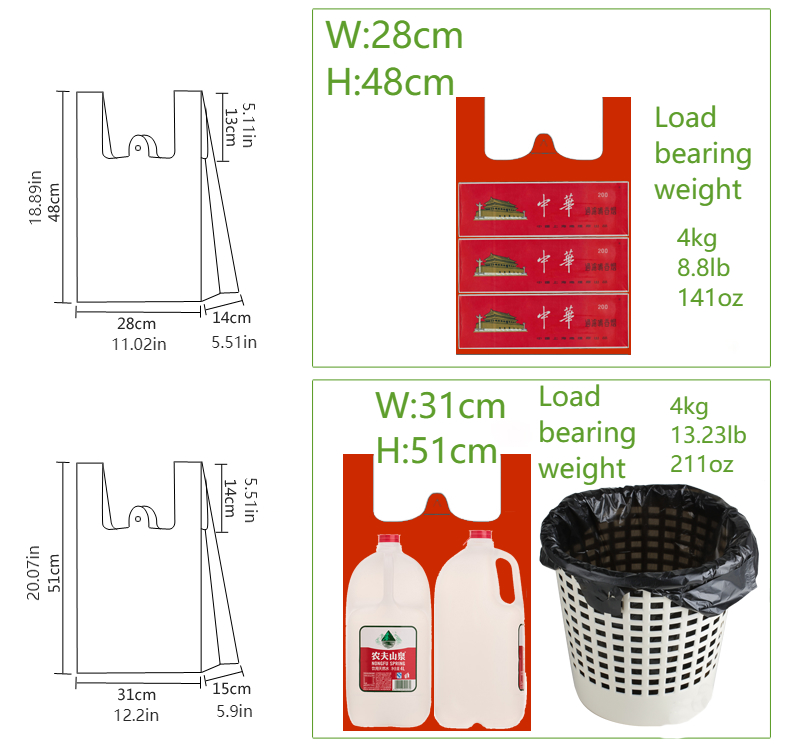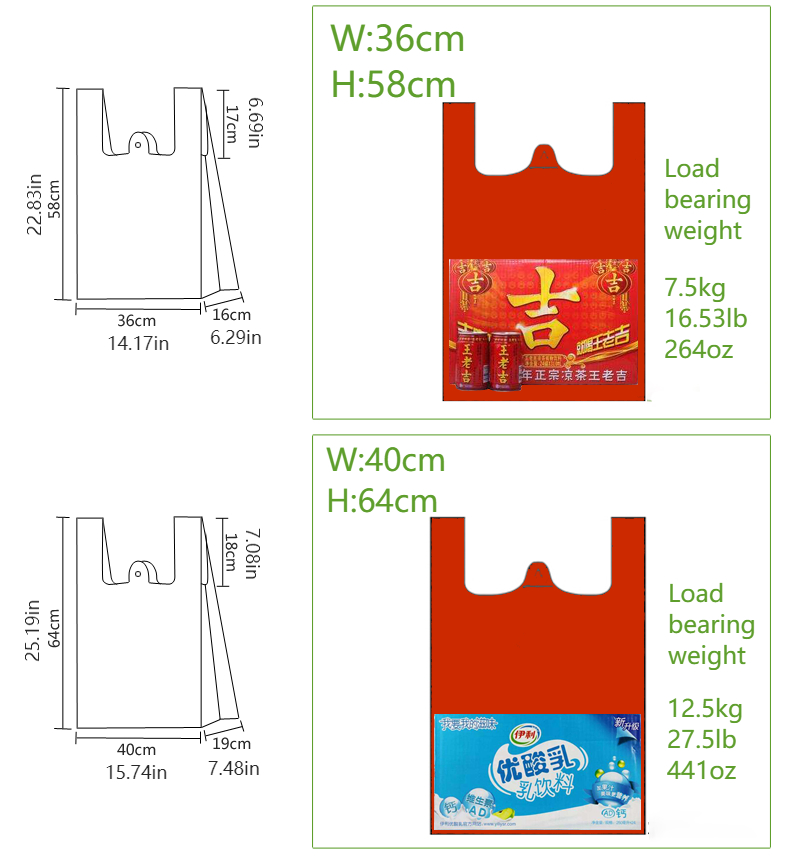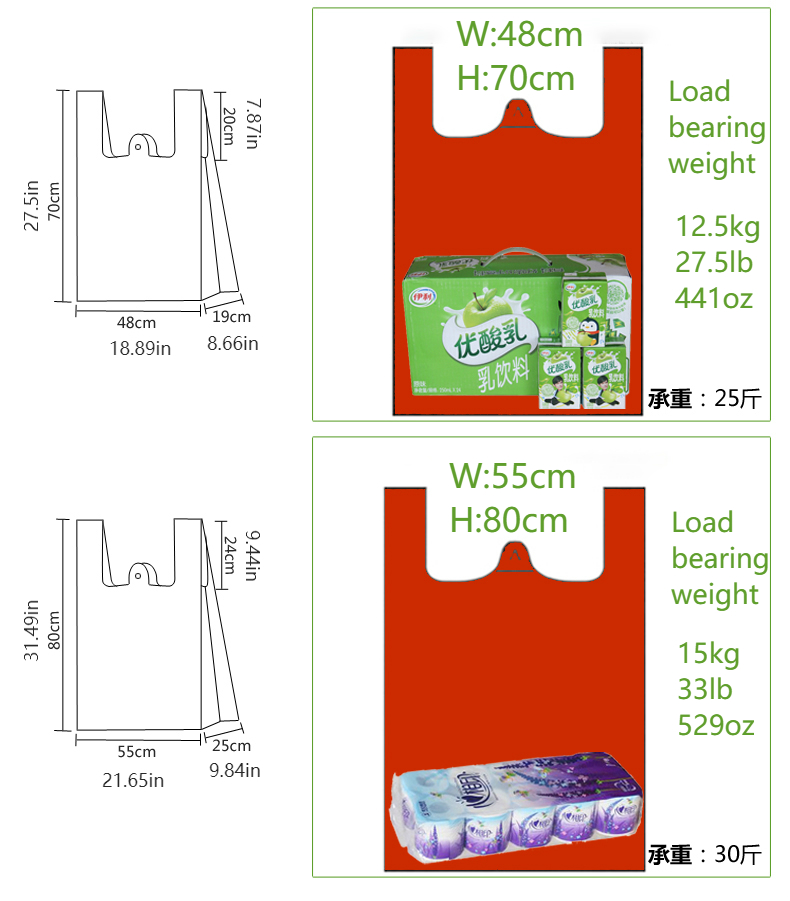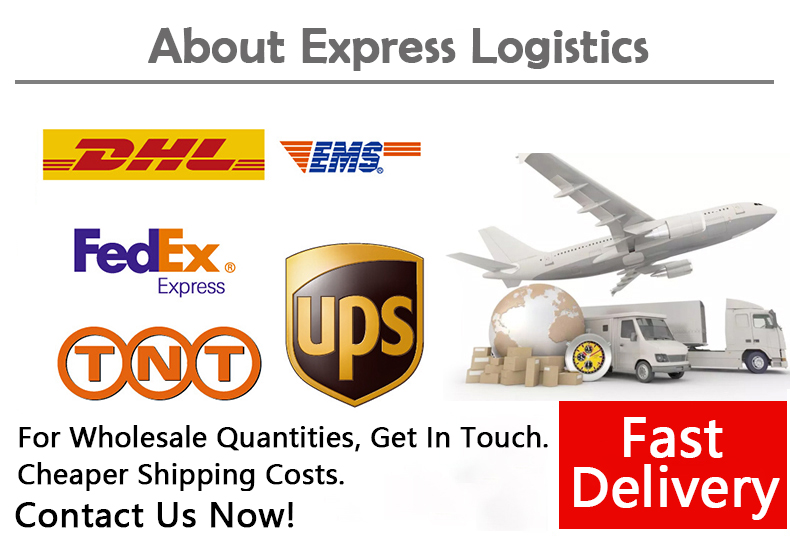 Additional information
| | |
| --- | --- |
| Weight | N/A |
| Dimensions | N/A |
| Size | 18cm×29cm(7.1″×11.4″), 22cm×35cm(8.7″×13.8″), 24cm×37cm(9.4″×14.6″), 26cm×42cm(10.2″×16.5″), 28cm×48cm(11″×18.9″), 31cm×51cm(12.2″×20″), 36cm×58cm(14.2″×22.8″), 40cm×64cm(15.7″×25.2″), 48cm×70cm(19.9″×27.5″) |
| Thick | Thick Style, Thin Style |
| bags | 100 bags, 1000 bags, 500 bags |
These are sturdy and good size plus nice color.